Would you or you company like to sponsor an Active Planet community project?
Get involved and help Active Planet improve sports coaching in West London. We work in partnership with The Hut, a registered charity run community project. A donation from you could help us set up holiday sports camps for children from disadvantaged communities. It could also provide prizes on our community sports camps or purchase sports equipment for young people to use. Every penny counts.

We are currently looking for sponsors for our community football teams and inner city youth projects.

For more information, please contact Phil Amos on (020) 3266 0087


OPTIONS



SPONSOR A WEEKEND PROGRAMME FOR A MONTH
£1,000 pays for a weekend programme to run for a month for up to 60 children



SPONSOR A SUMMER PROGRAMME FOR A WEEK
£5,000 pays for an entire programme for up to 100 children for a week



SPONSOR A SPORT
£300 pays for a coach to teach 12 children for 12 weeks



SPONSOR A HEADS SPORTS COACH
£500 pays for a head coach to lead a summer programme for up to 100 children for a week



SPONSOR A DANCE TEACHER
£750 pays for a dance teacher and an assistant to run a dance programme for 15 children for a week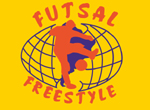 Les Ferdinand at Old Oak
Friday 10 August at the Old Oak Centre


details...
FUTSAL Sessions
You can now set up your group and register online to secure your timeslot.


Register online
NEWSLETTER
register online to receive our monthly newsletter.


Register online