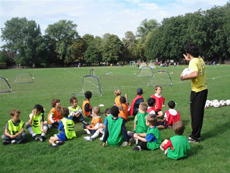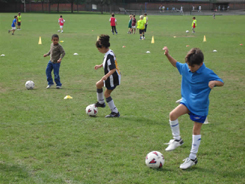 Active Planet Ltd is a not-for-profit social enterprise organization operating in the London Boroughs of Hammersmith & Fulham, and Kensington & Chelsea.

It was set up in September 2002 by Phil Amos, and is managed by a Board of Directors consisting of four members. Active Planet grew out of a private company, owned and managed by Phil Amos, called Active K ids, which provided top quality tennis and football coaching to private clients.

Active Planet Ltd was set up to expand this operation to deliver affordable and accessible sports and health-related activities to low income communities in Hammersmith & Fulham.
Active Planet is different from other companies in its field, in a number of ways:



The promotion of sports and health in the more deprived areas of Hammersmith & Fulham is not some corporate "add-on", but the very reason for its constitution as a social enterprise organization.



It is committed to providing long-term, sustainable structures for sports participation, starting from toddlers aged from 15 months in our under 5's "Movement into Health" programme right through to adult sports coaching. Active Planet not only seeks to nurture the early enthusiasm of young children and to introduce them to essential sporting skills and positive attitudes at an early age, but also seeks to develop structures that will facilitate a life-long involvement in sport.



It seeks to educate and train local coaches to deliver activities in their own communities, thereby providing employment and promoting the ideas of sports leadership and community regeneration.



It seeks to empower local groups towards partnerships for growth and sustainability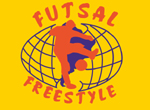 Les Ferdinand at Old Oak
Friday 10 August at the Old Oak Centre


details...
FUTSAL Sessions
You can now set up your group and register online to secure your timeslot.


Register online
NEWSLETTER
register online to receive our monthly newsletter.


Register online